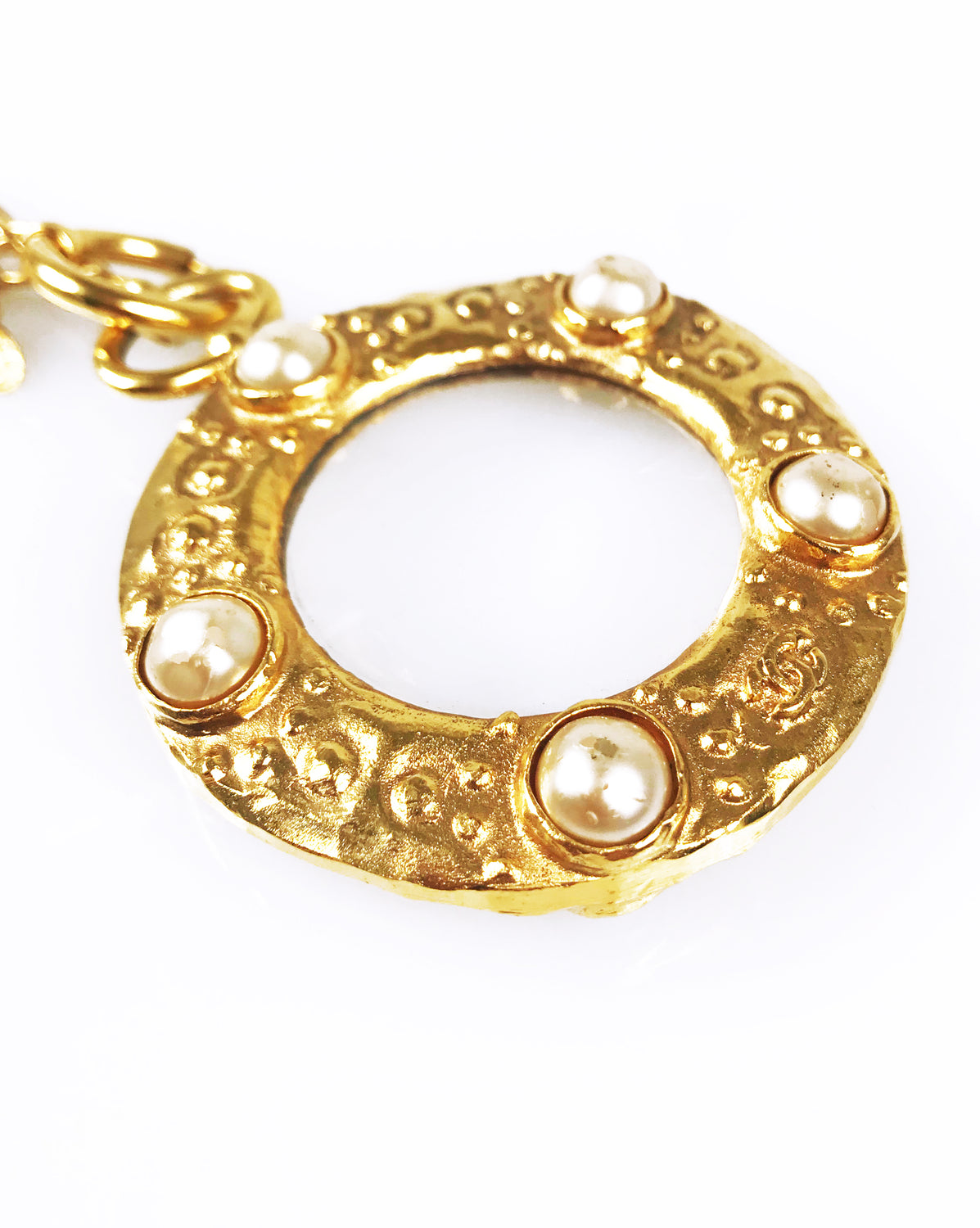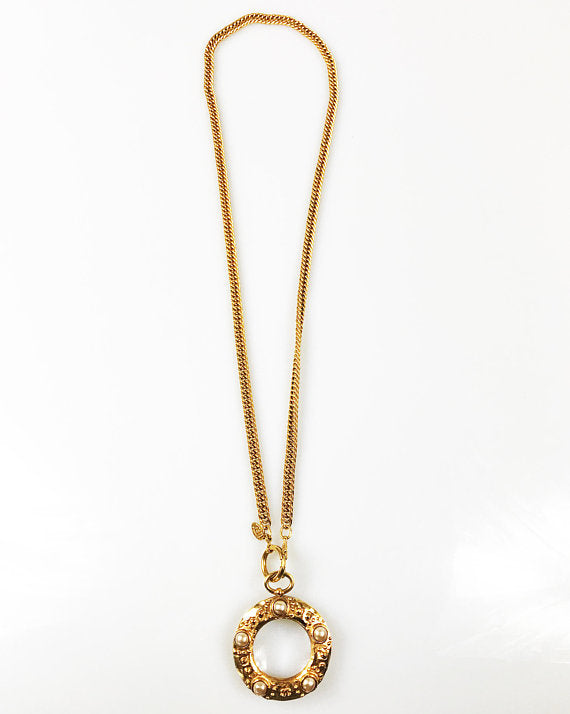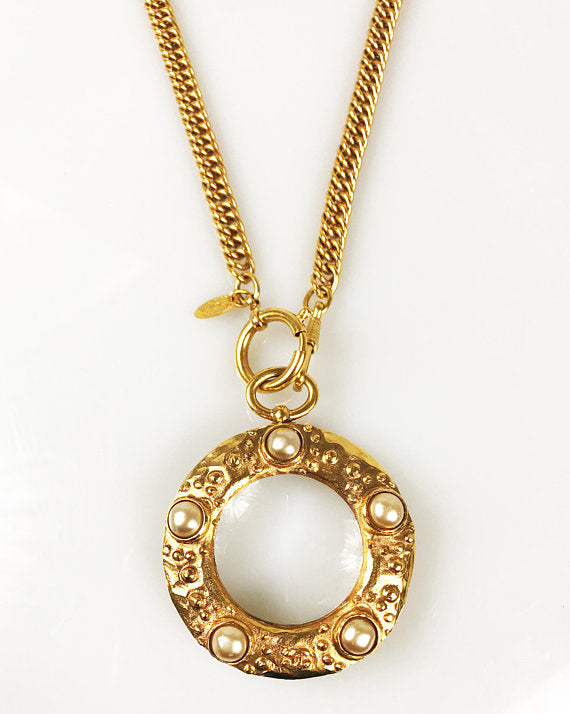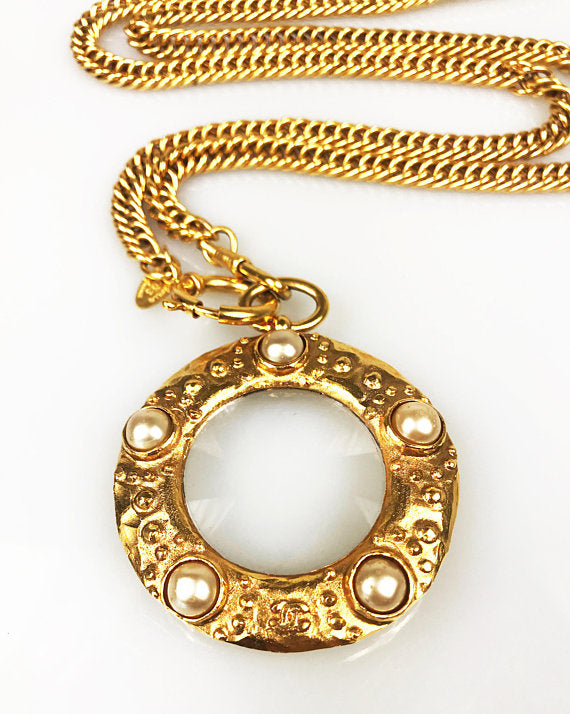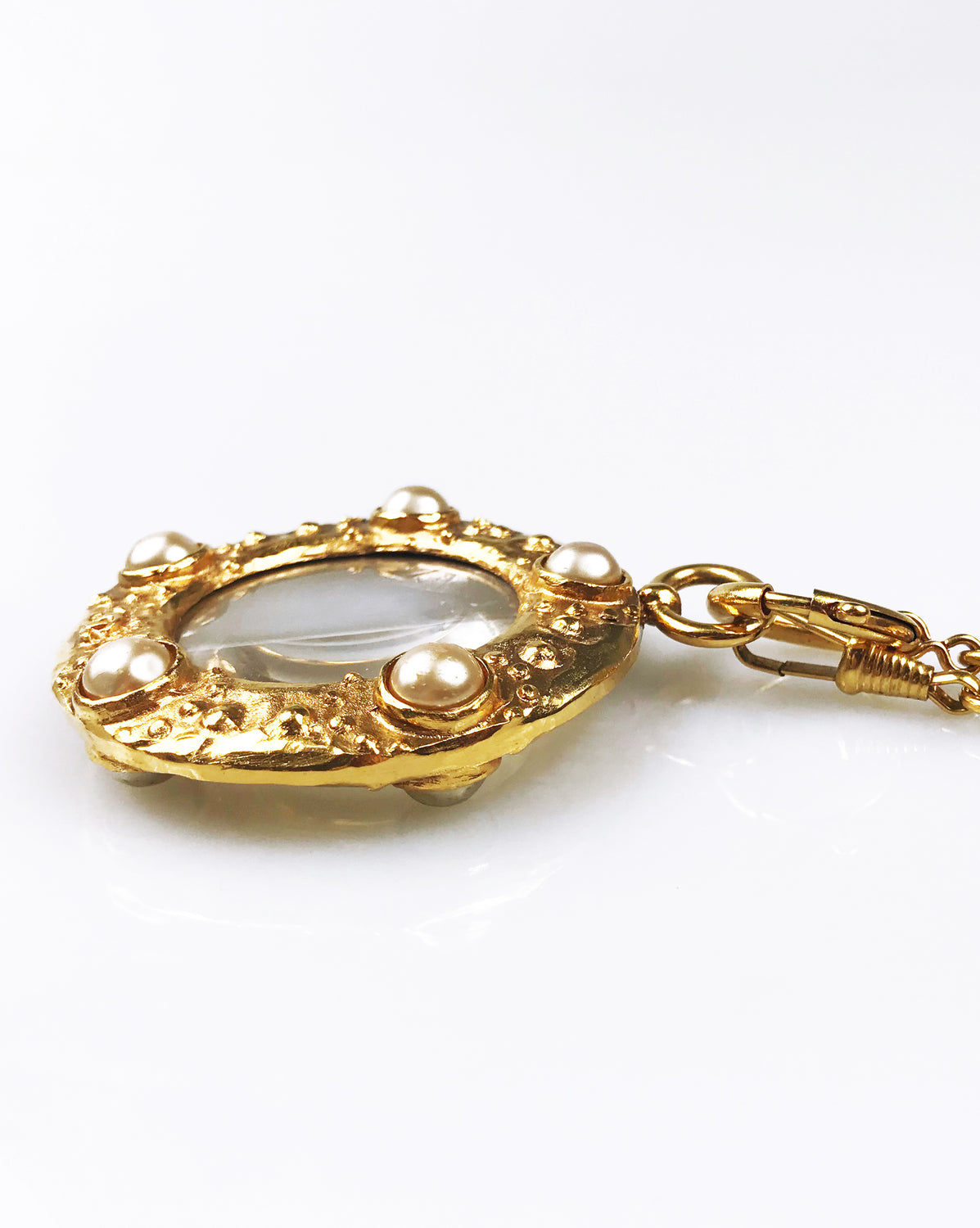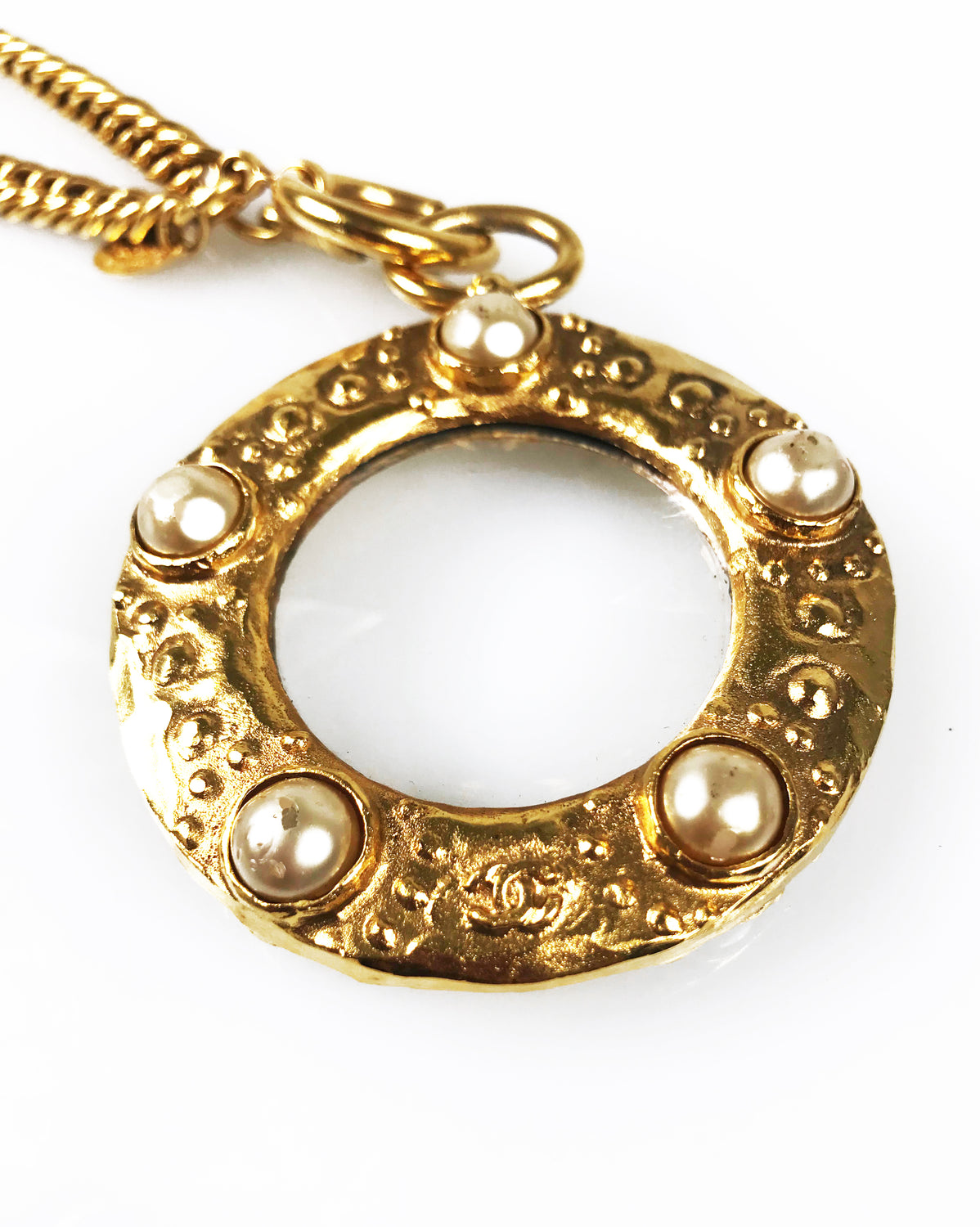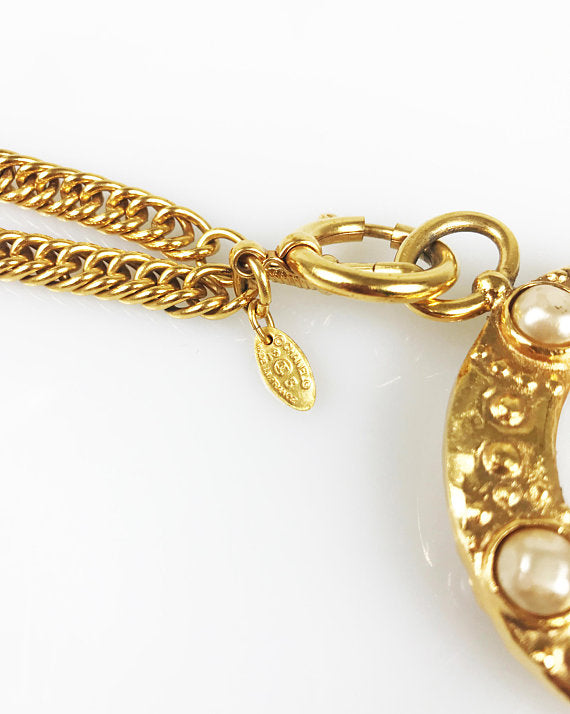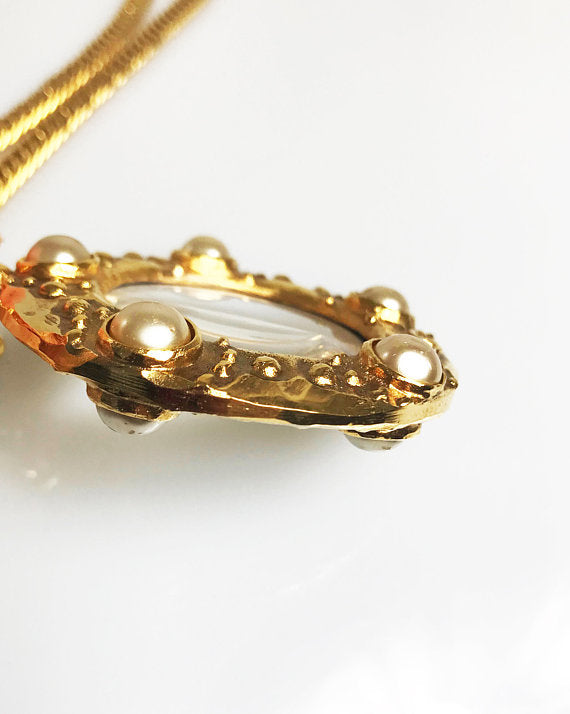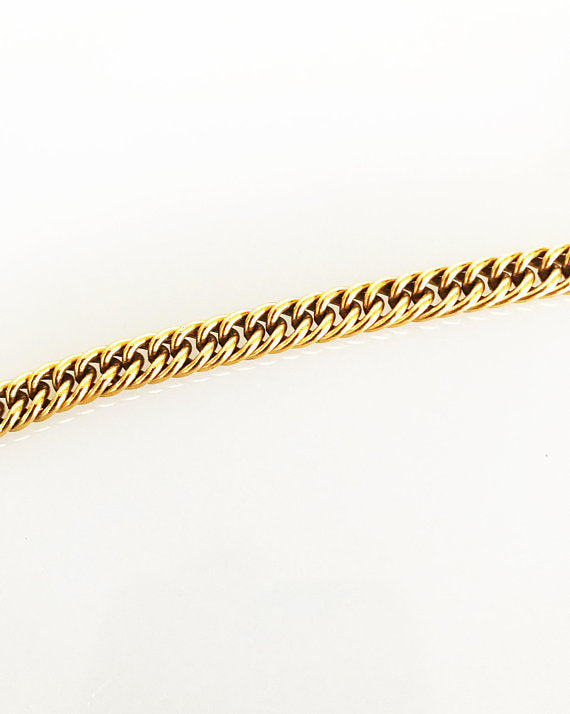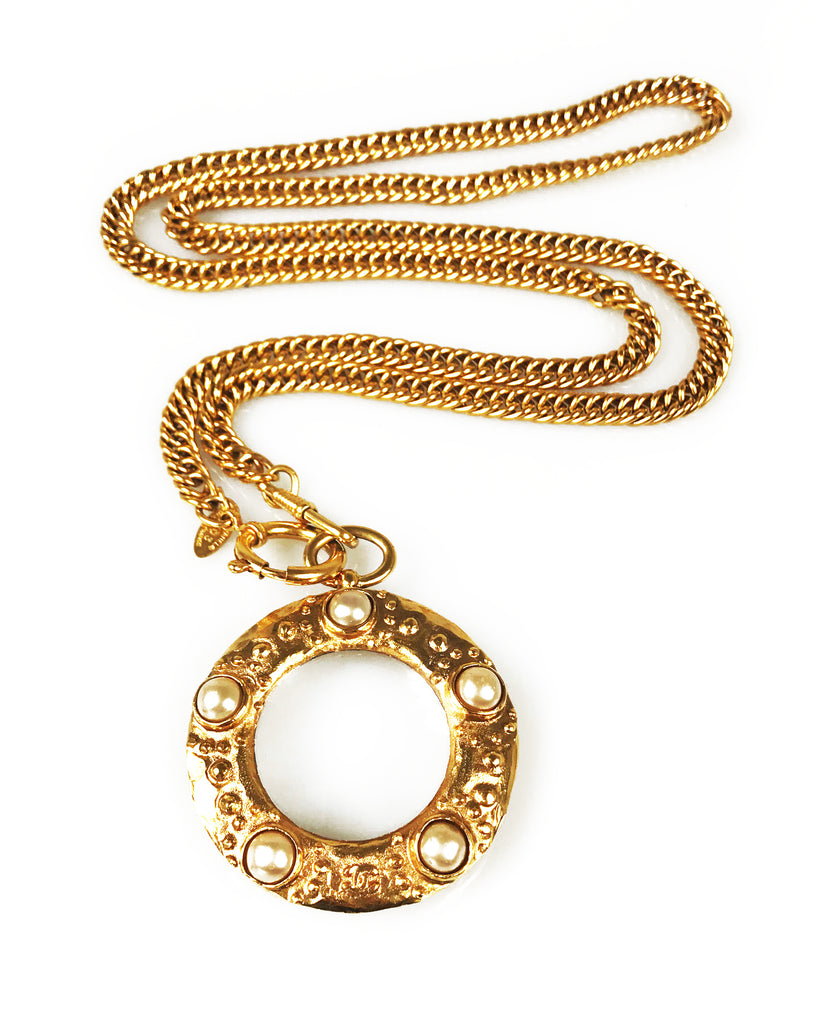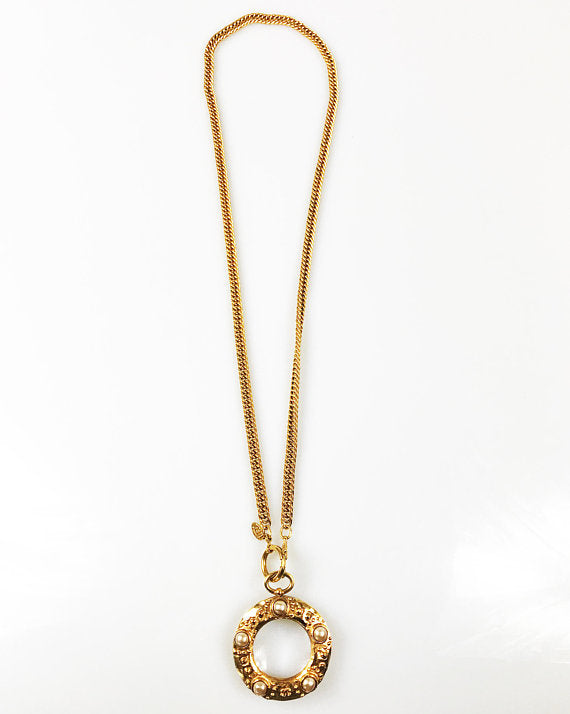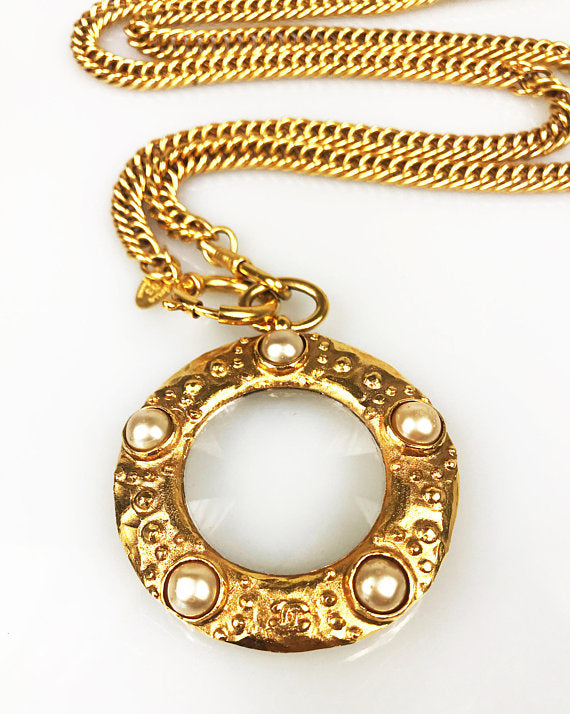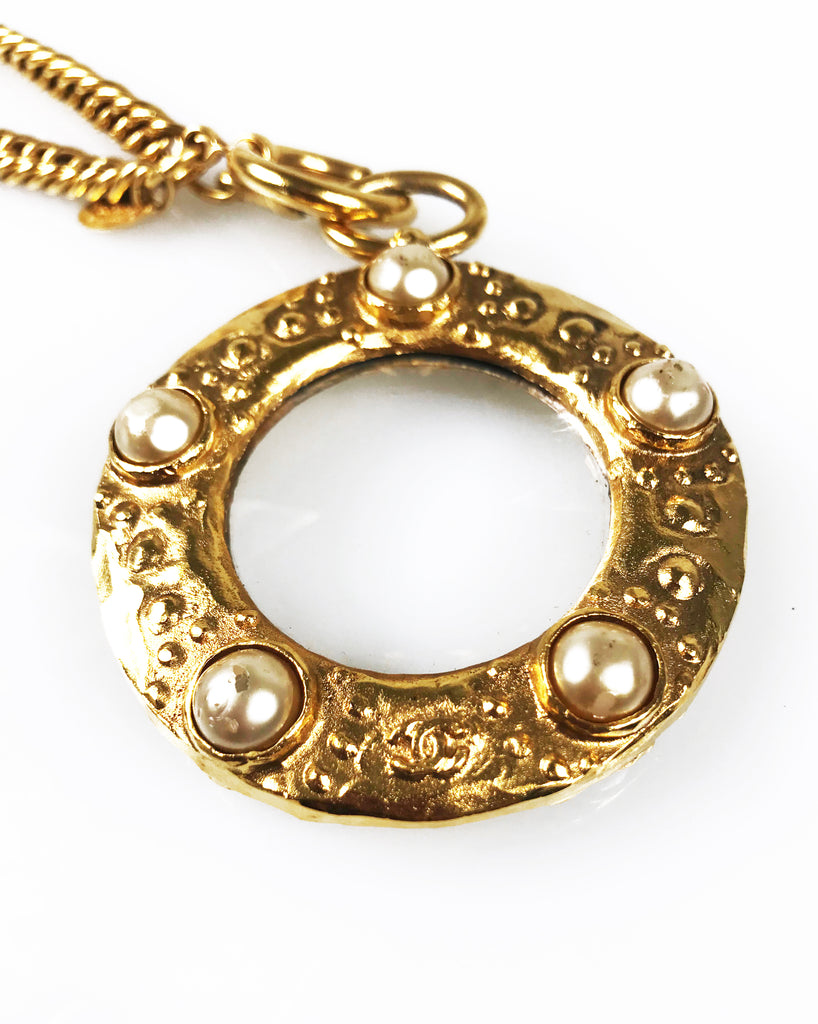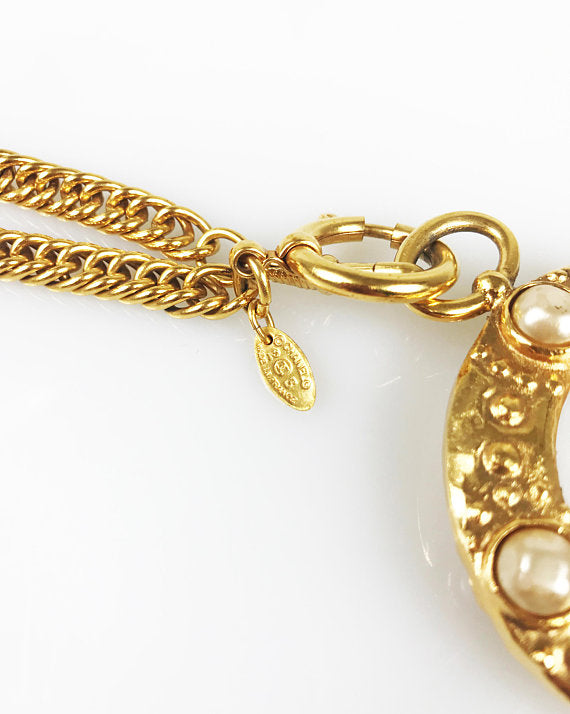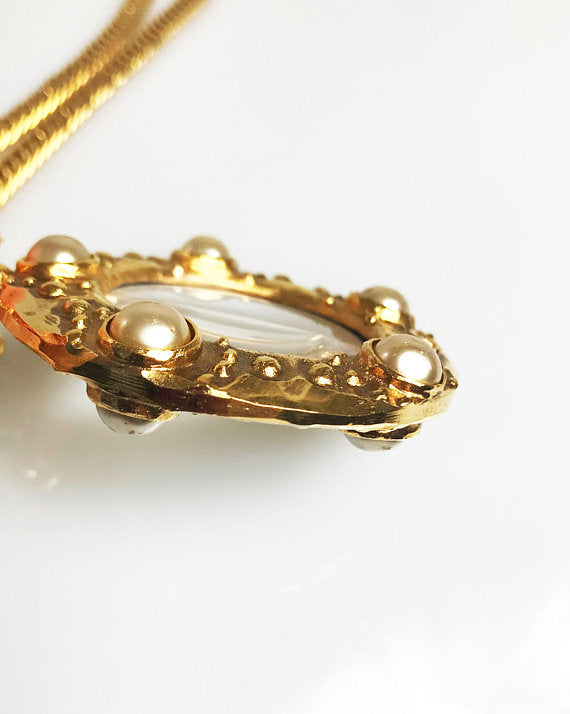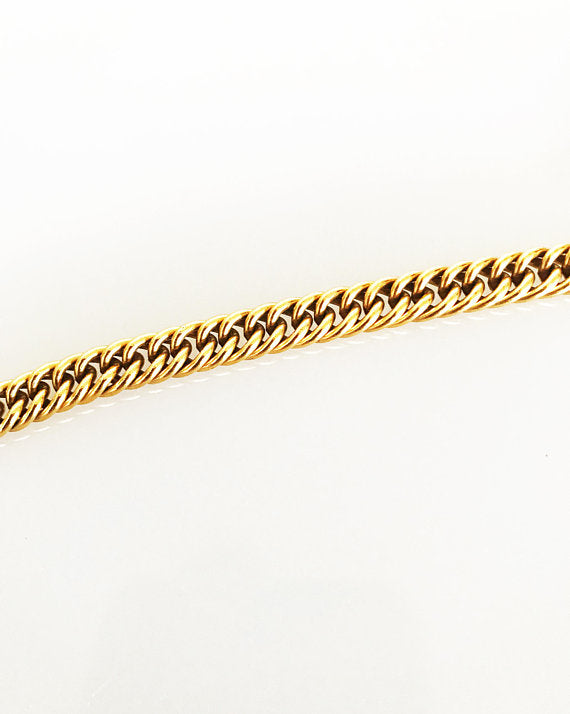 On Sale
Chanel 1980s Gold Loupe Eyeglass Pendant Necklace
 A rare, incredible 1980s Chanel Loupe Eyeglass Pendant with textured logo. In the classic late 1980s early 1990s Chanel jewelry style it features heavy gold plating in a deep yellow tone, and one of the classic Chanel chains from this period along with large lobster clasp and faux pearls.

The centre features a working glass magnifying piece, the pearls are elevated in bevel settings and the setting includes raised organic effect bumps and centre raised Chanel logo.

Chanel authenticity tag is attached to the chain with the markings 'Chanel 2 3 Made in France' with the chanel logo within a circle. This piece is 100% authentic and in wonderful condition for it's age.
Measurements: 
Pendant diameter: 2.25"/6cm
Chain length full: 35.25"/89.5cm
Chain length on neck (including pendant): 20"/51cm
Chain link width: 0.25"/1cm

Condition: Excellent/very good. Overall excellent condition (especially considering it's age). There is some ageing and mild peeling to the faux pearls (more prominent on one side). 
For more information please contact us directly via Email