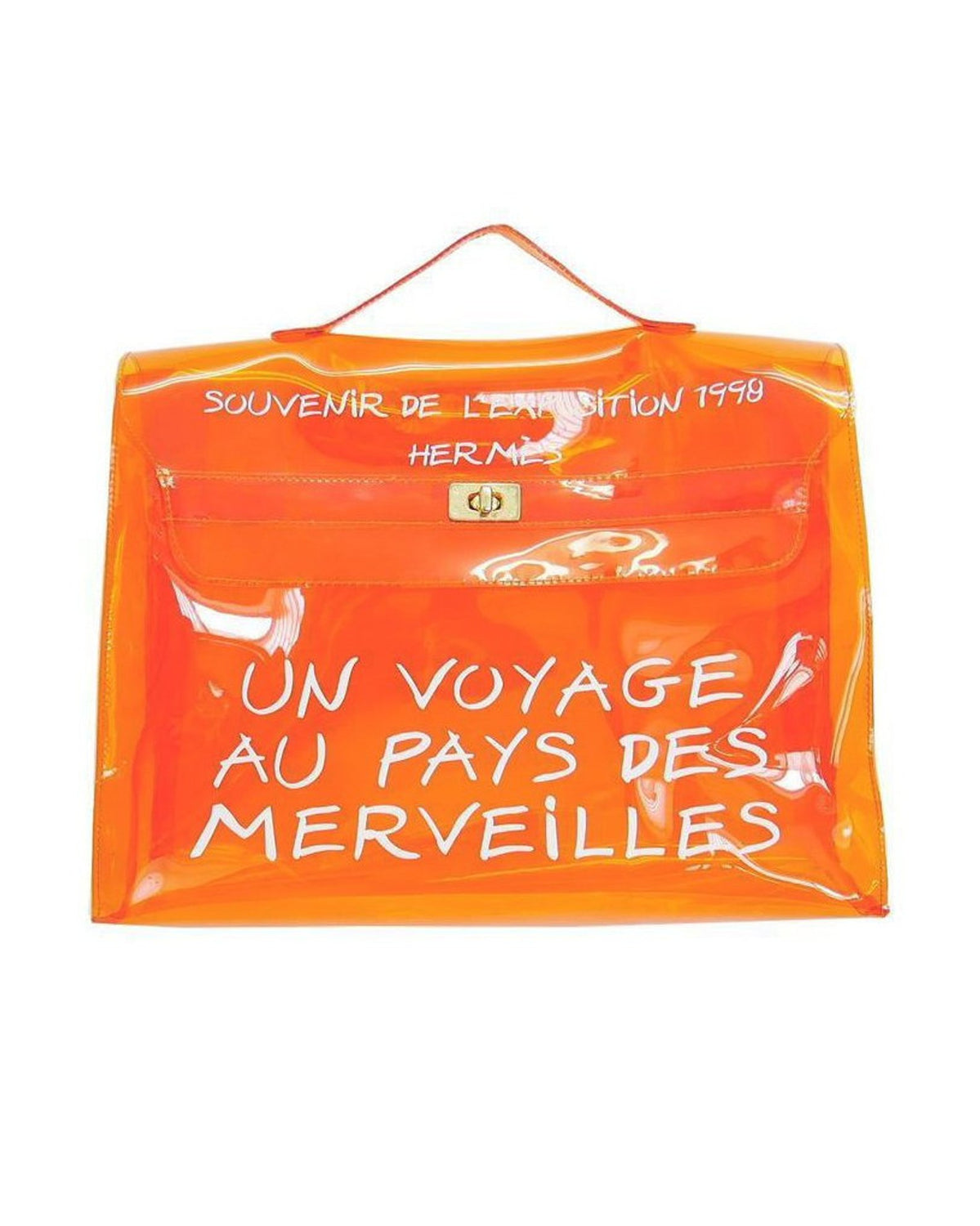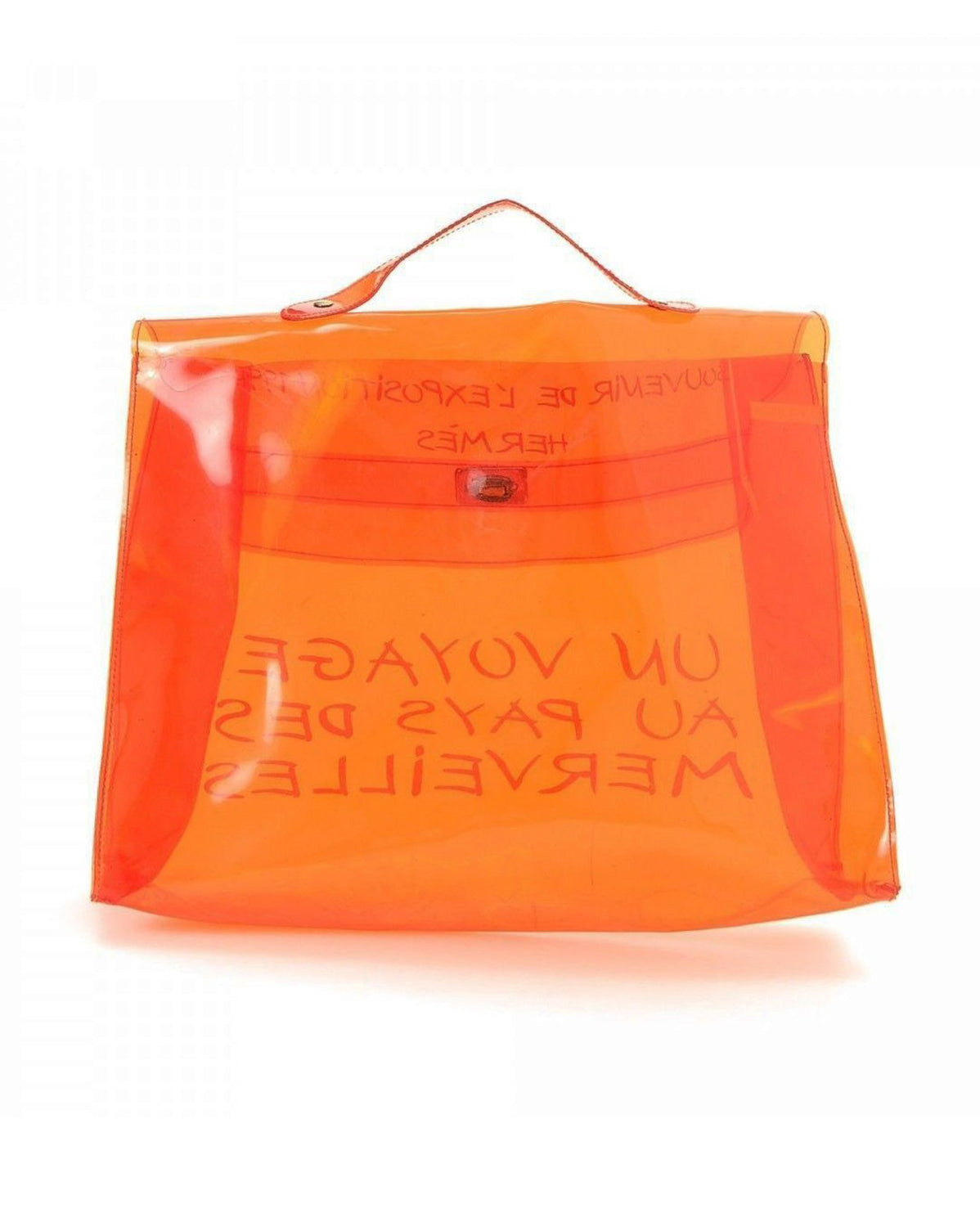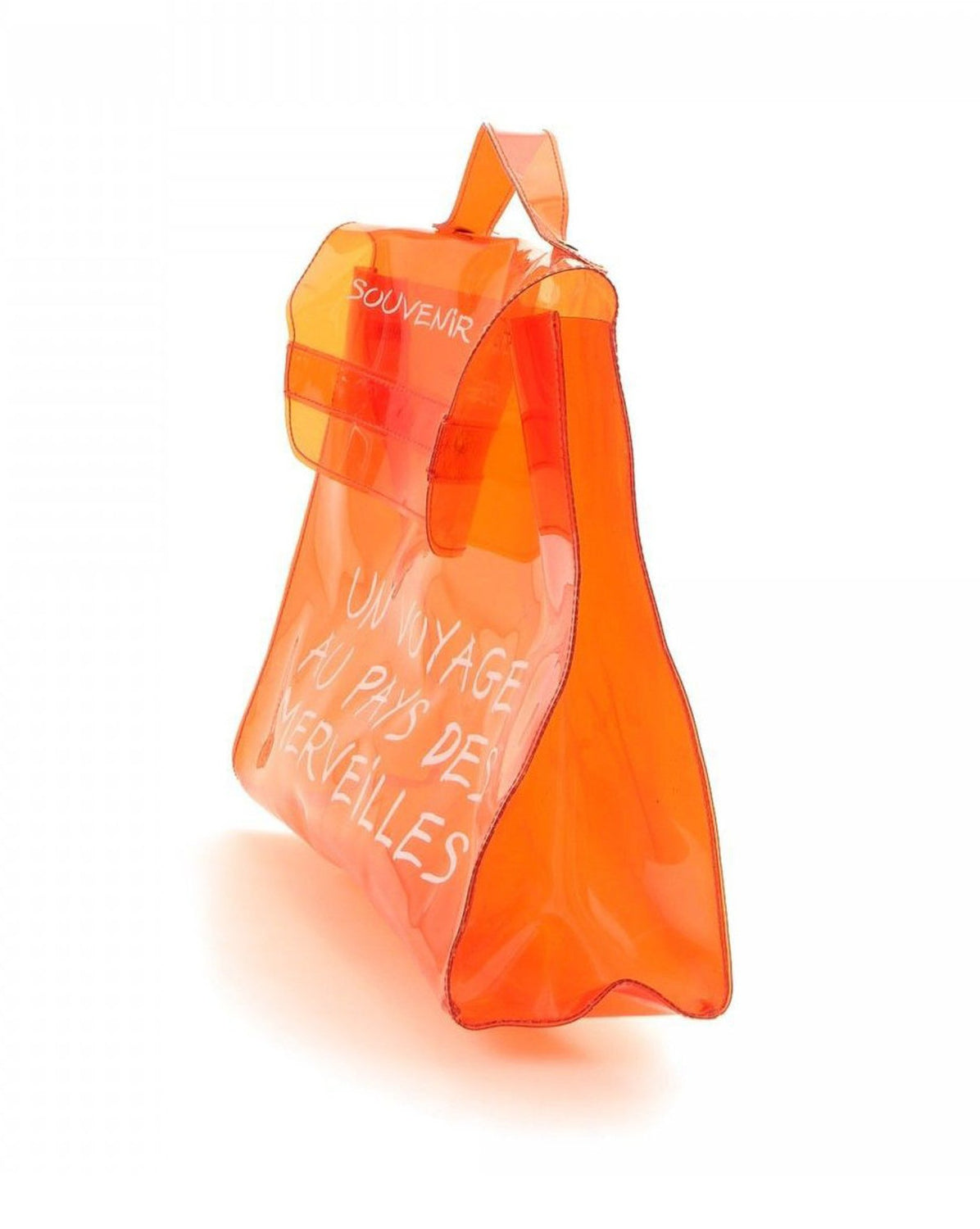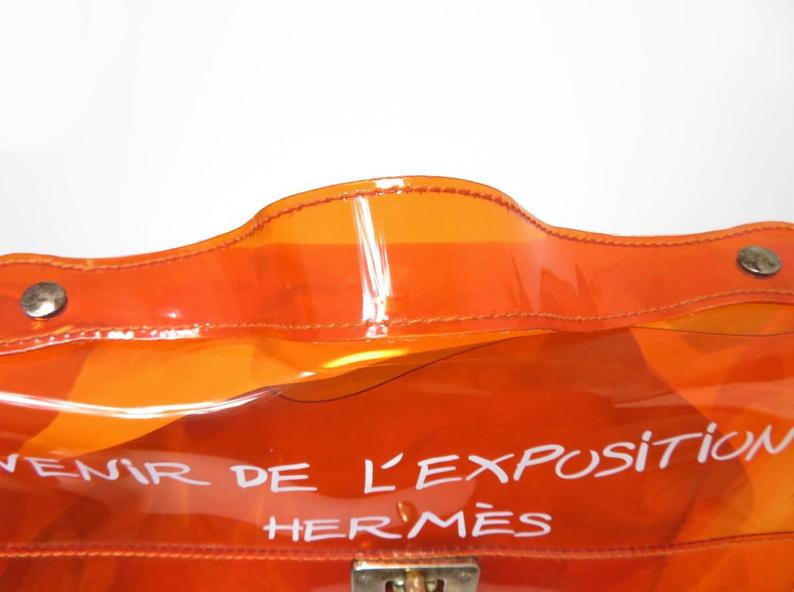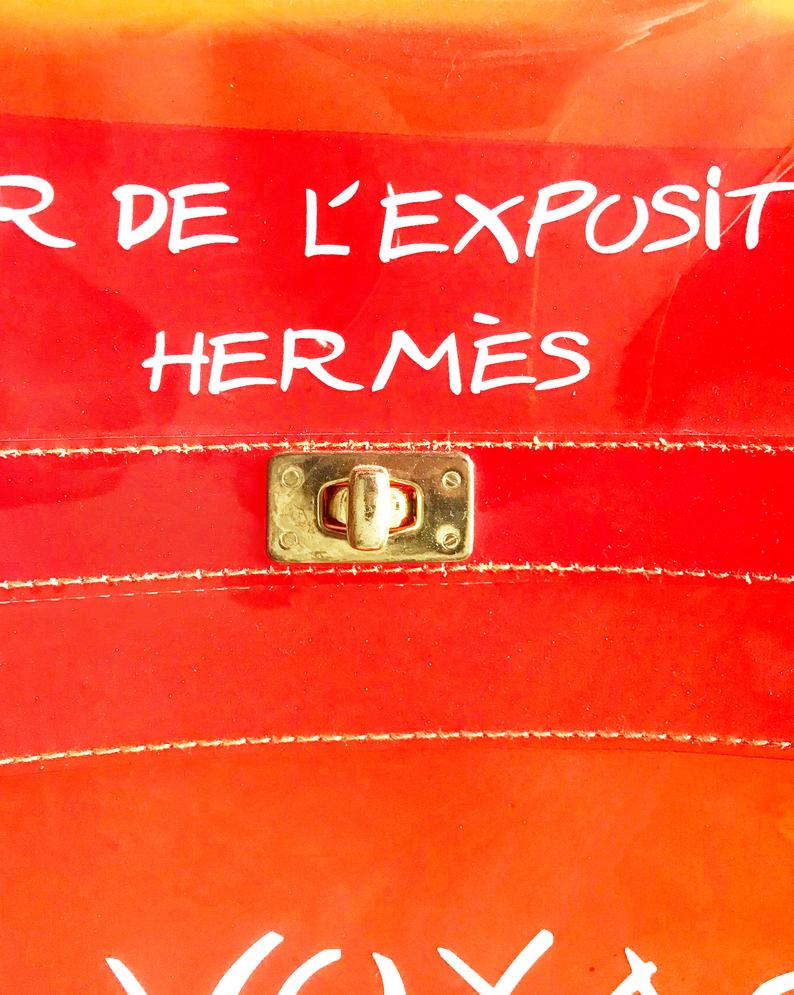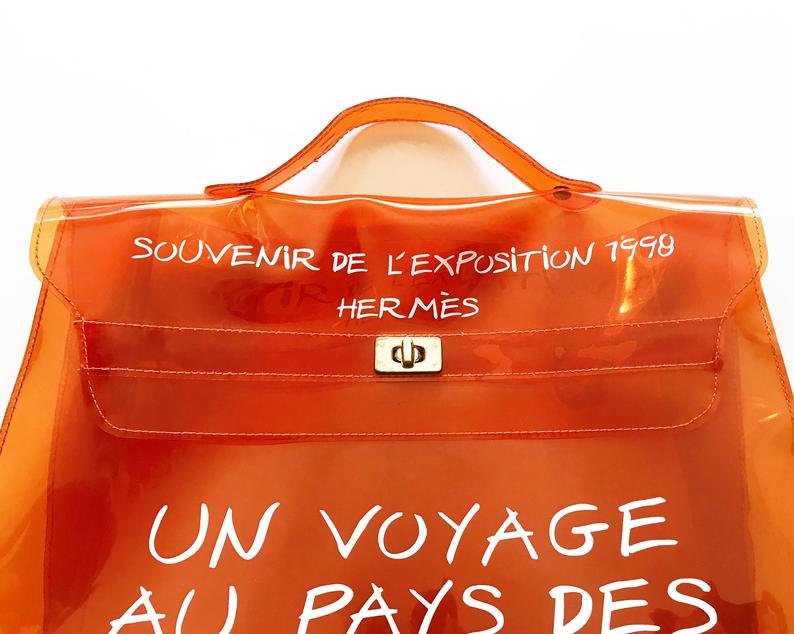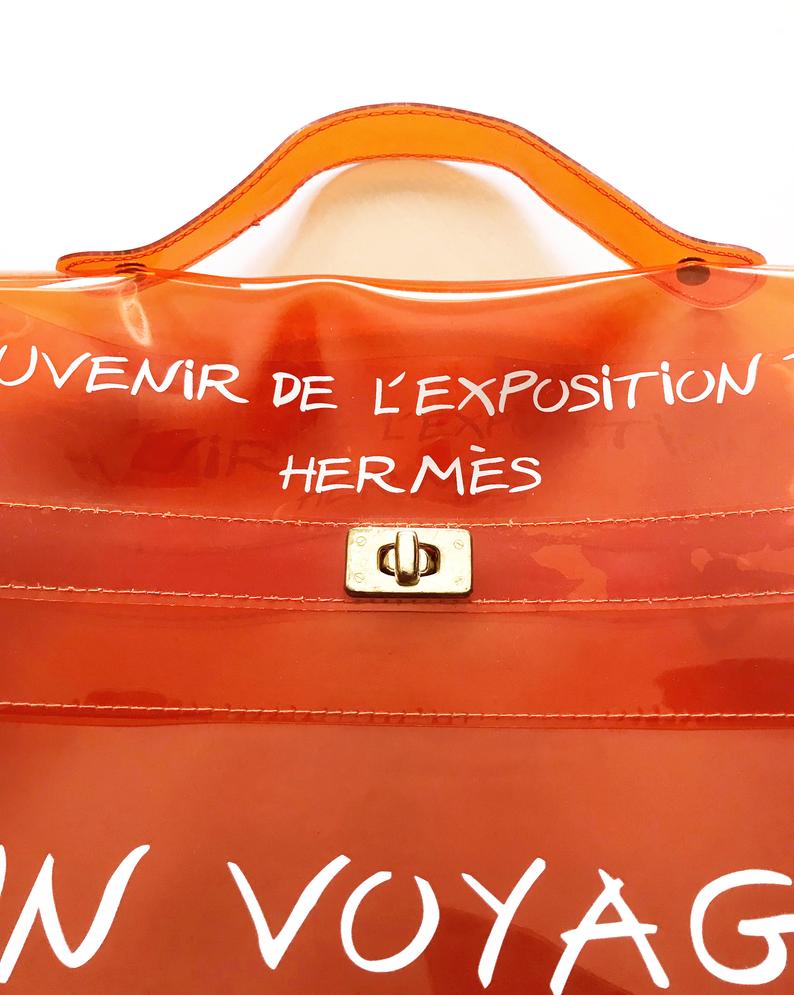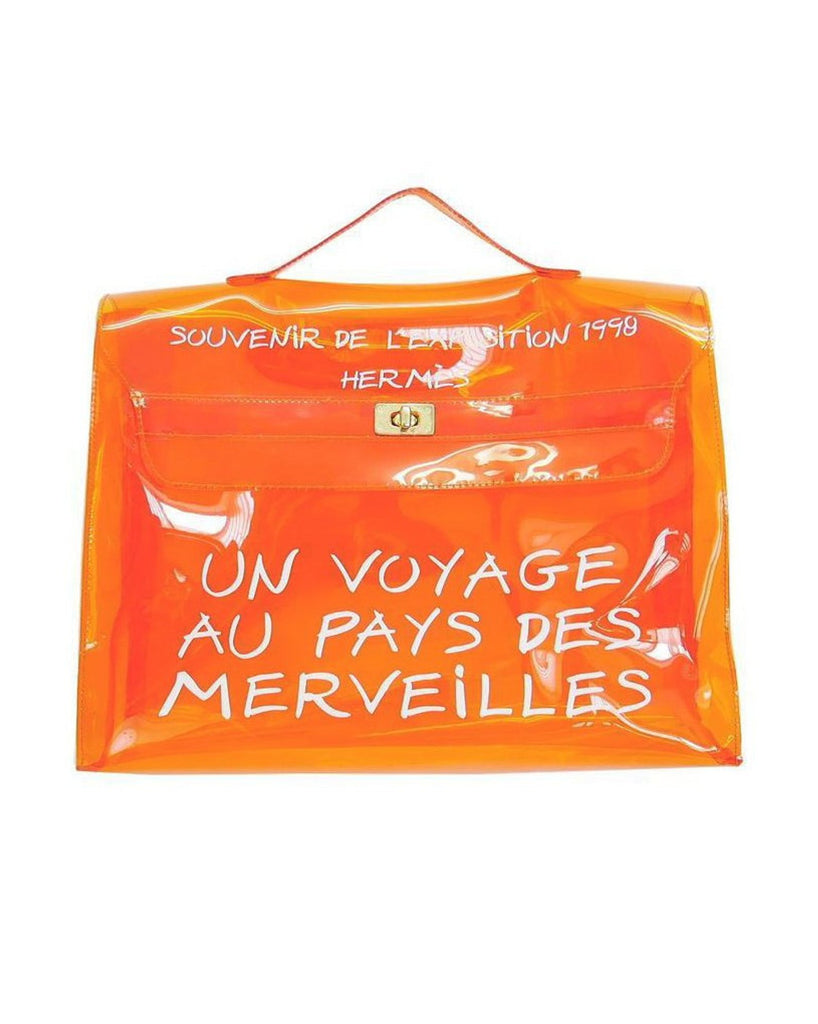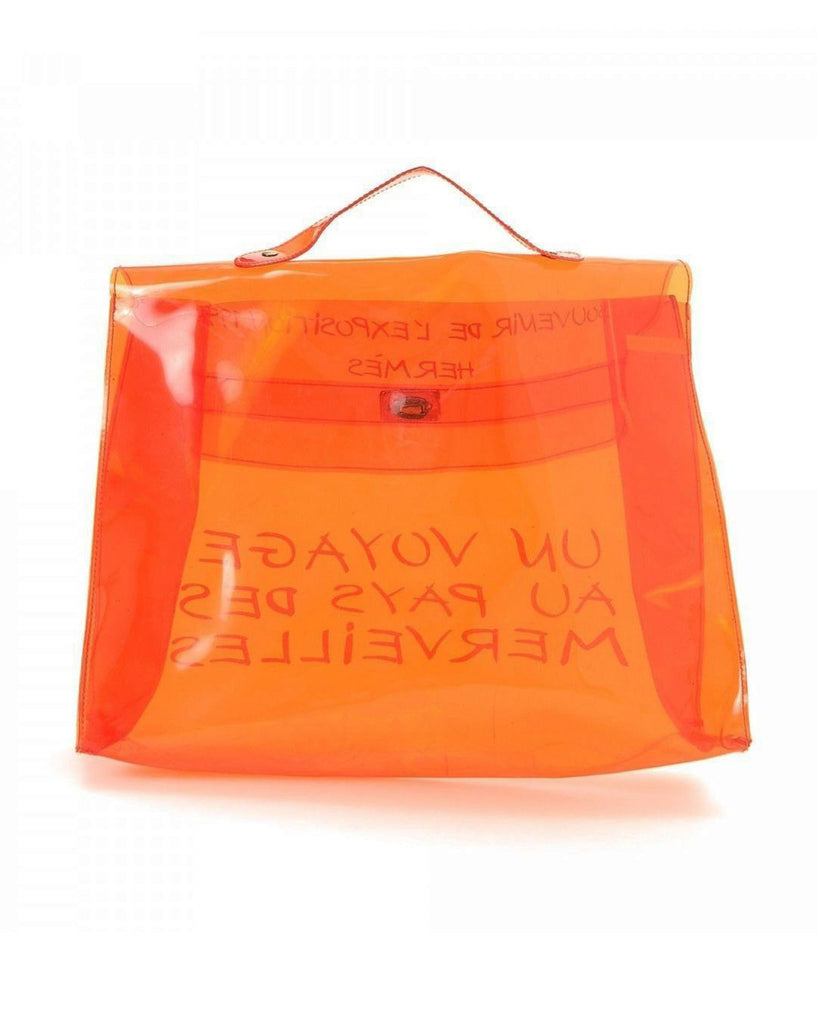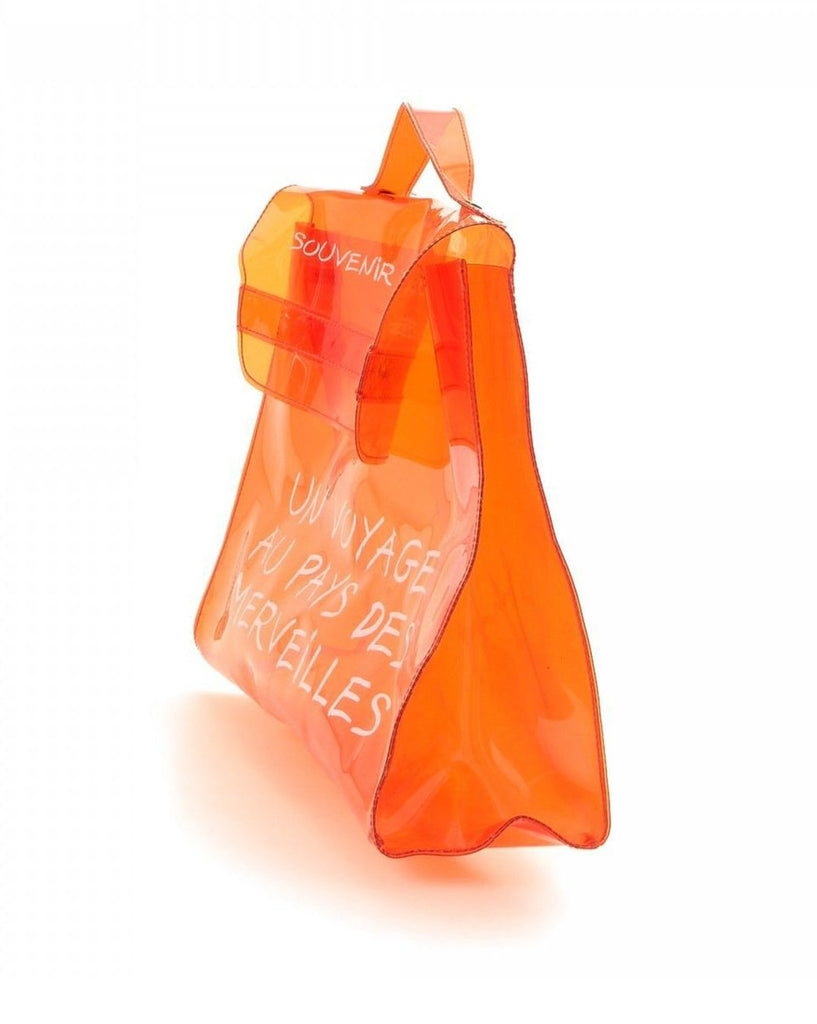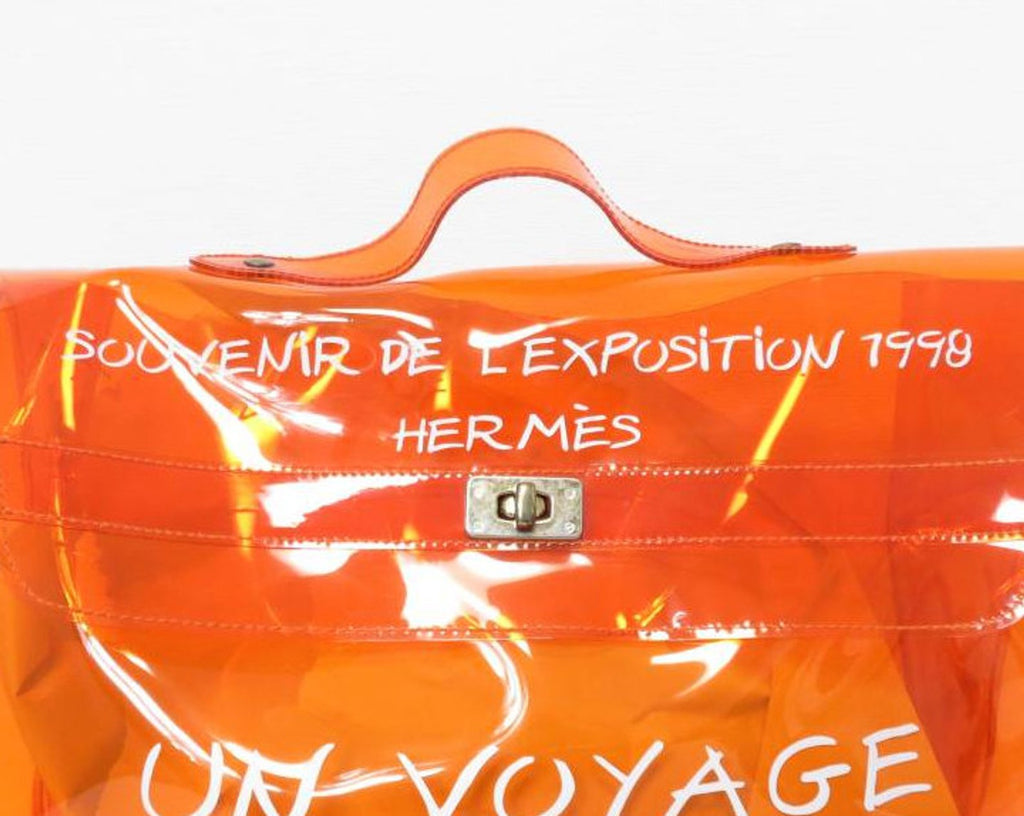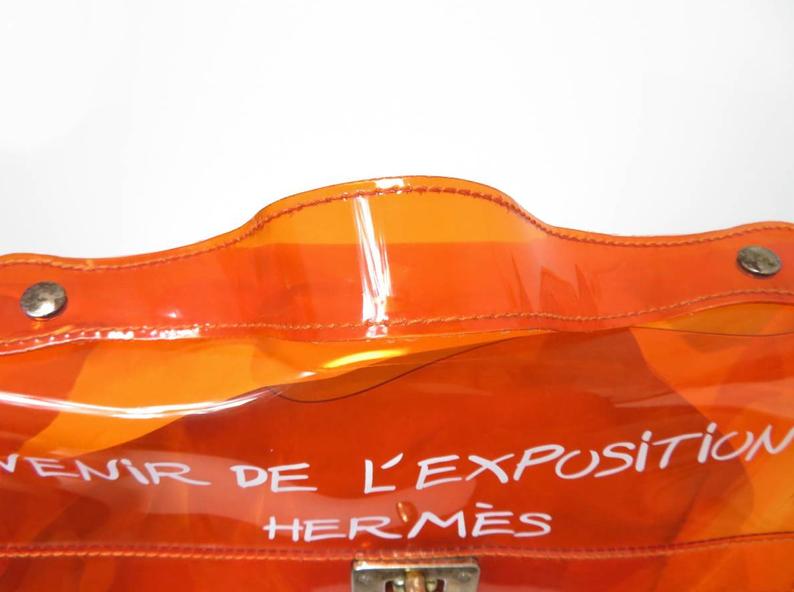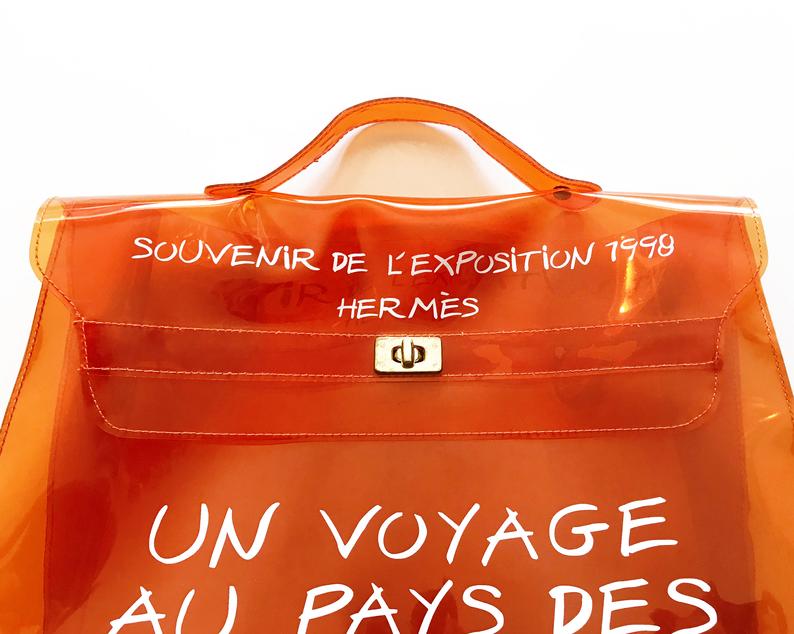 On Sale
Hermes 1998 Orange Souvenir Kelly Bag
 An incredible clear orange Souvenir Hermes Kelly bag dating to 1998 in excellent condition.
Originally sold by Hermes as a very limited edition souvenir piece to celebrate the opening of a special Hermes boutique in Japan in 1998, these are highly collectable and perfect for use as a beach bag or home display piece. 
Features gold turn-lock hardware, a classic Hermes Kelly shape/design with top handle, and white printed text to the front.
Measurements: 
Height: 12.5"/32cm
Width: 15.5″/39.5cm
Depth: 5″/13cm (expandable) 
Material: 100% PVC plastic with gilt metal hardware.
Condition: Excellent with some minor signs of wear and tarnishing to the hardware.