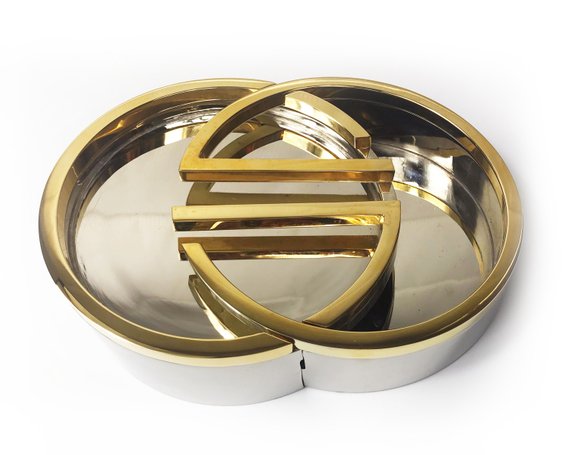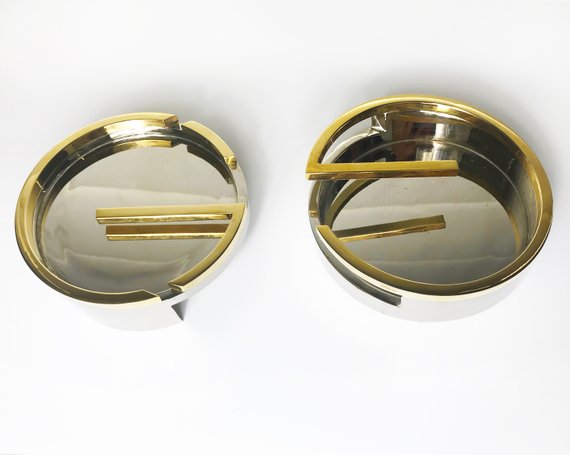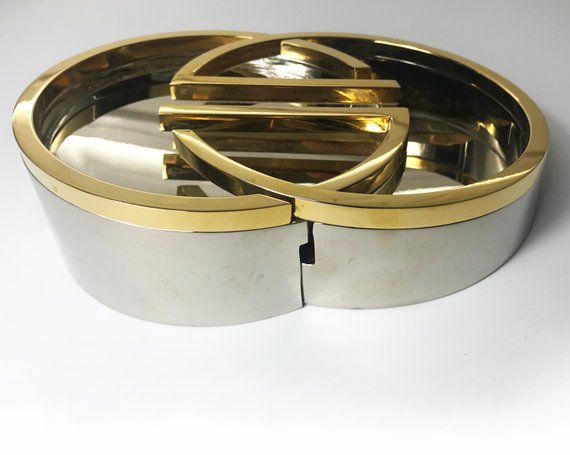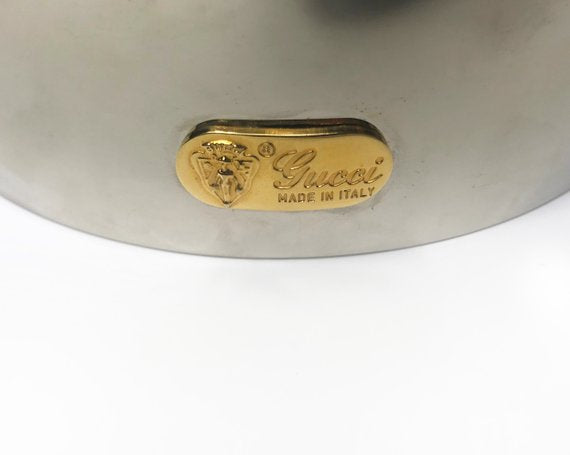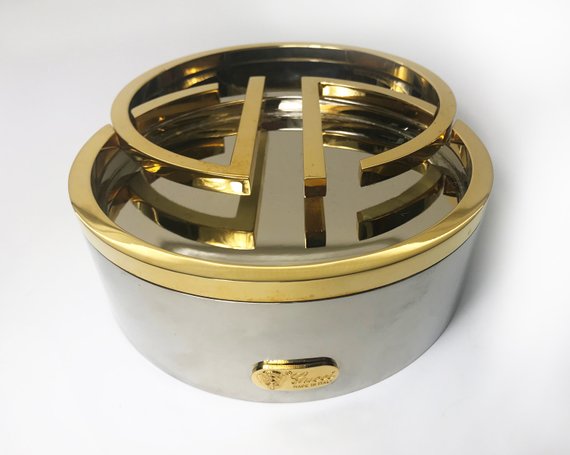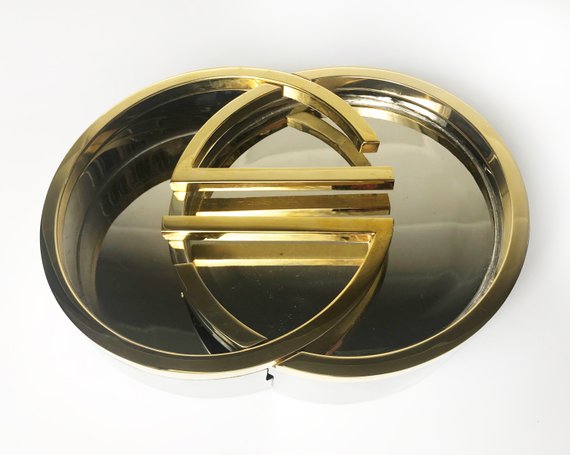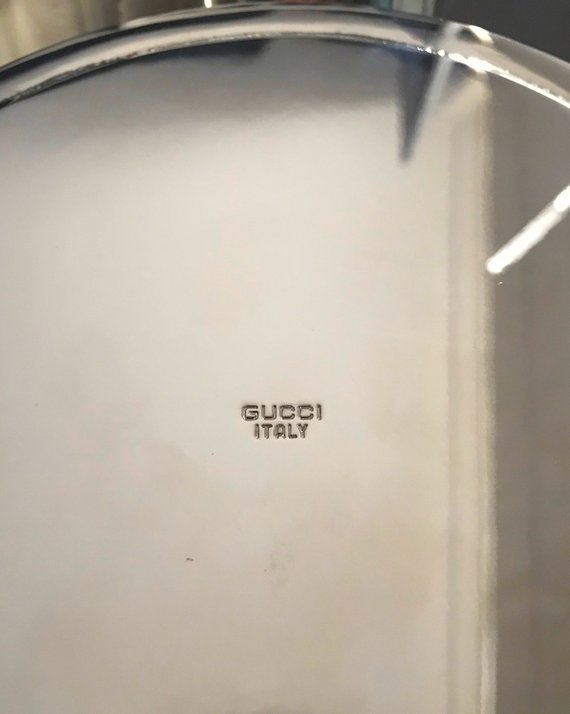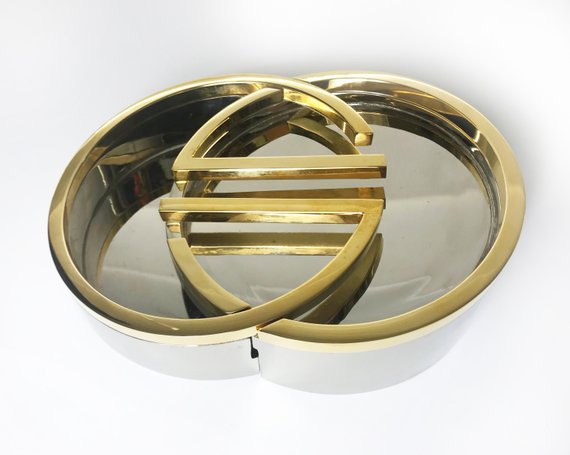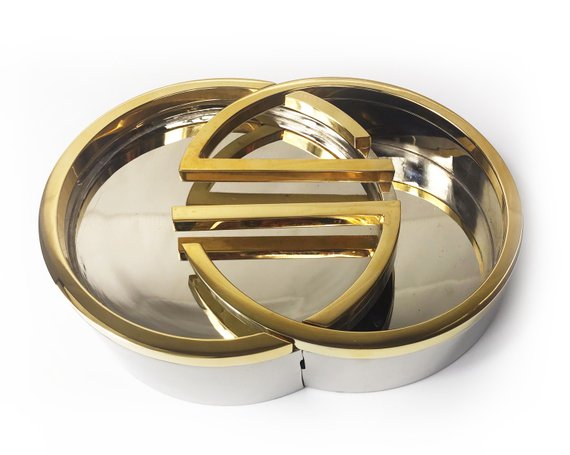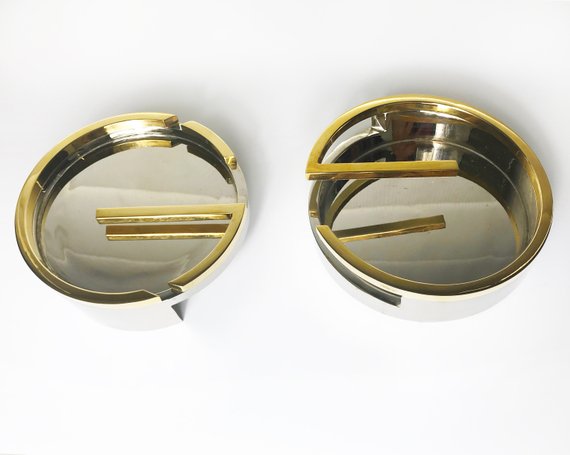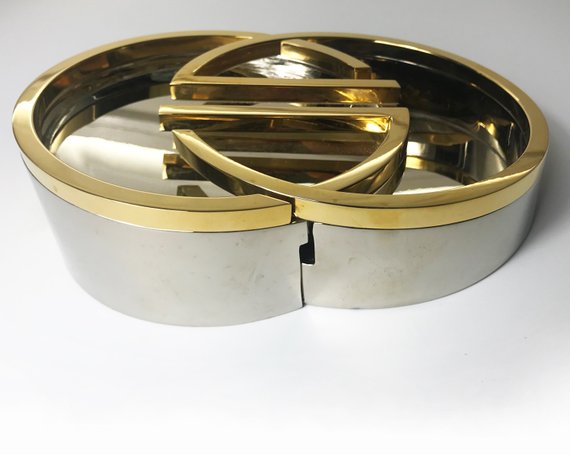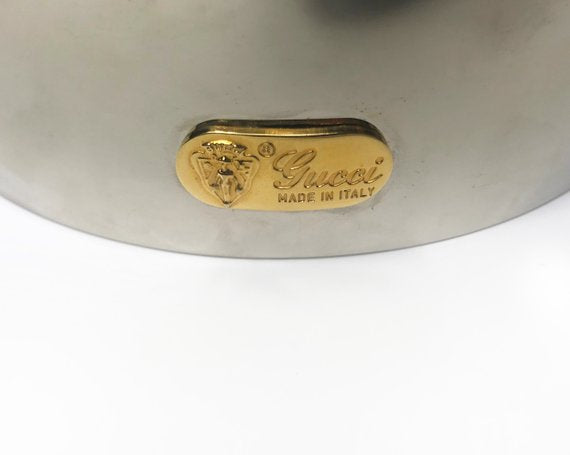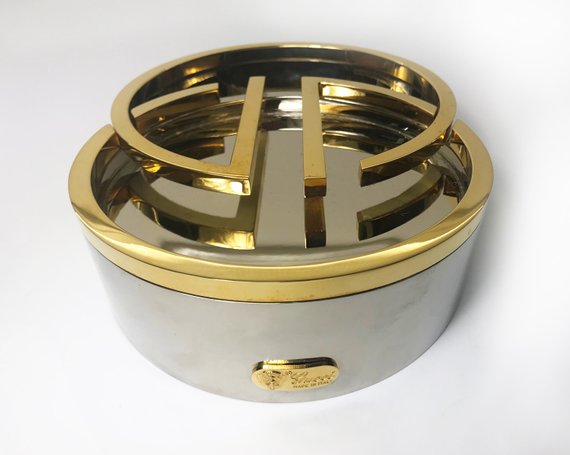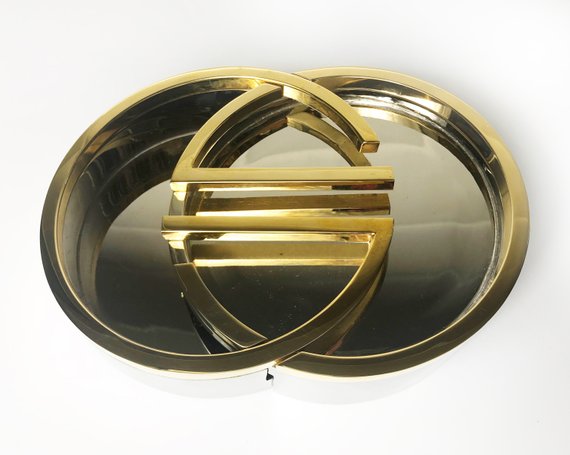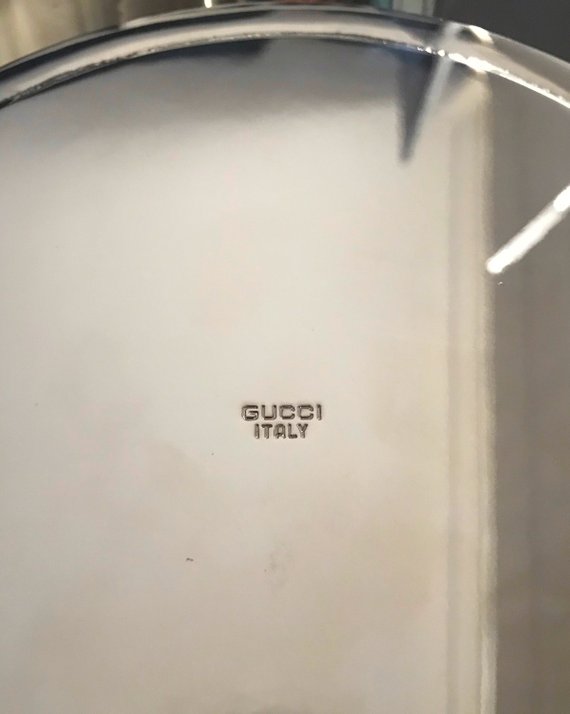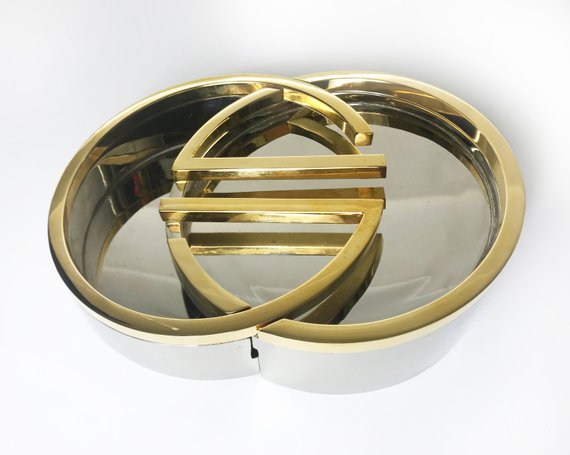 On Sale
Gucci Rare 1980s Logo Ashtray
A VERY rare 1980's Gucci Logo double G ashtray set comprised of two interlocking gold and silver metal G-Shaped trays. This is the most amazing vintage designer home piece!

It is in mint condition and has not been used. Each G tray can be used/displayed separately or together, it is quite a heavy piece with considerable weight in the base (it could also be used as a desk weight for an office!).

It features a a sloped design (this is so that cigarette ash would slide down to the second tray), Gucci Italy 1980s logo plaque to one side and Gucci mark at base. 

This is a very special piece!
Measurements: 
Length (both trays interlocked): 8"/20.5cm
Length (single tray): 6"/15.5cm
Width: 6"/15.5cm
Height: 2"/5cm


Condition: Mint/dead stock condition. This piece has not been used, but may have previously been displayed.