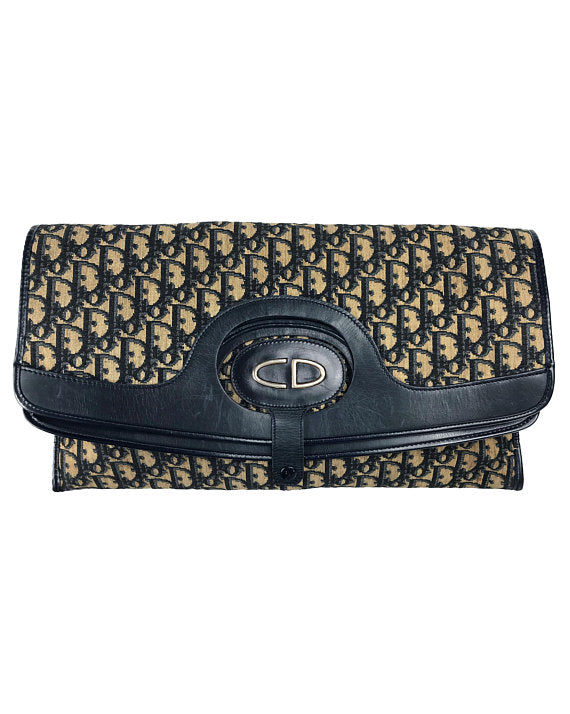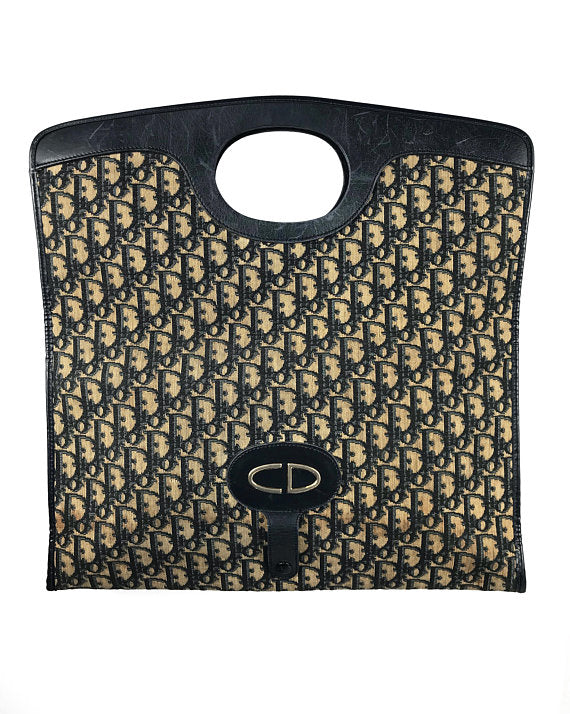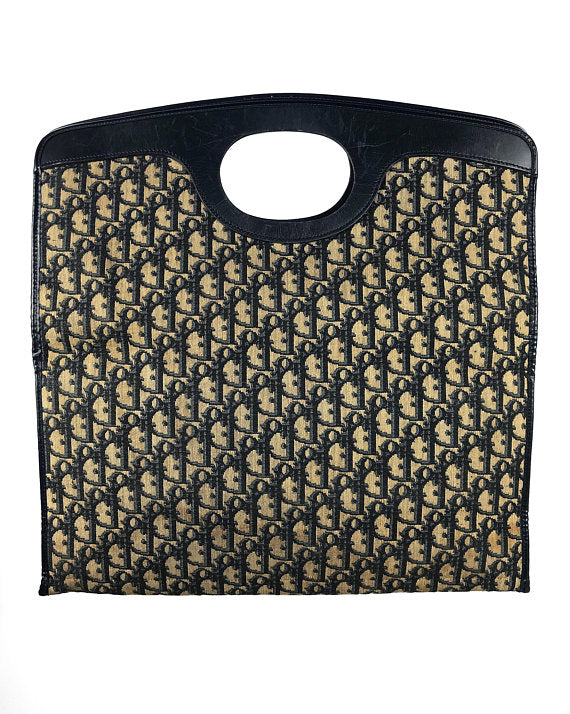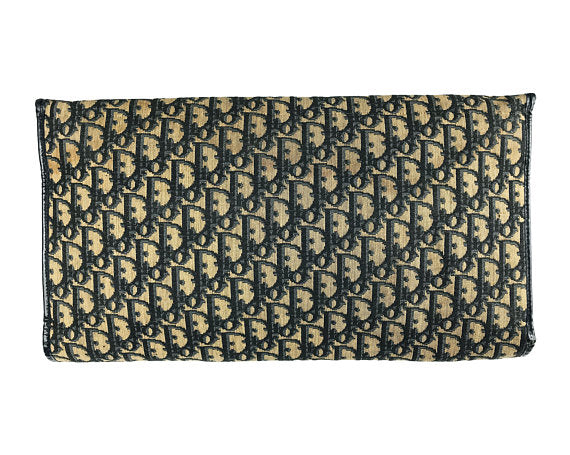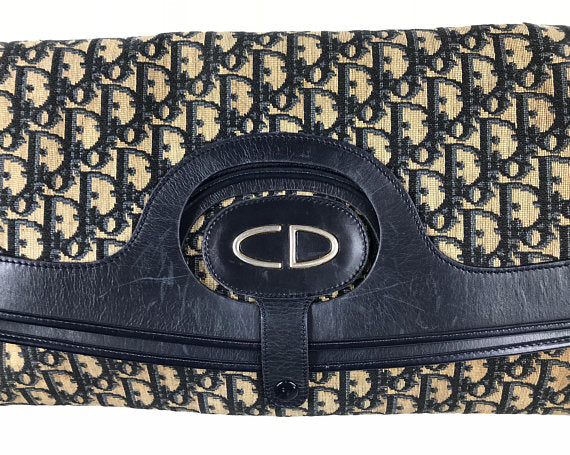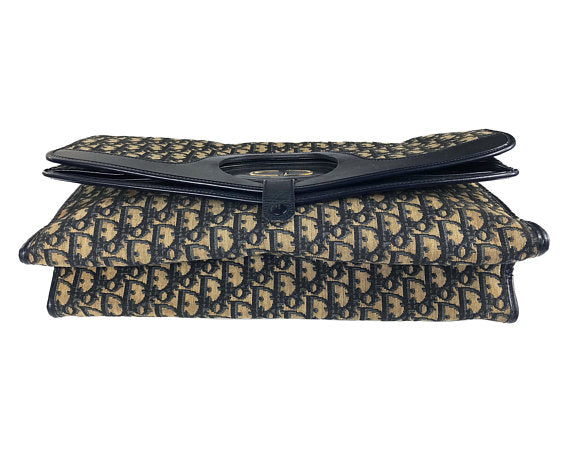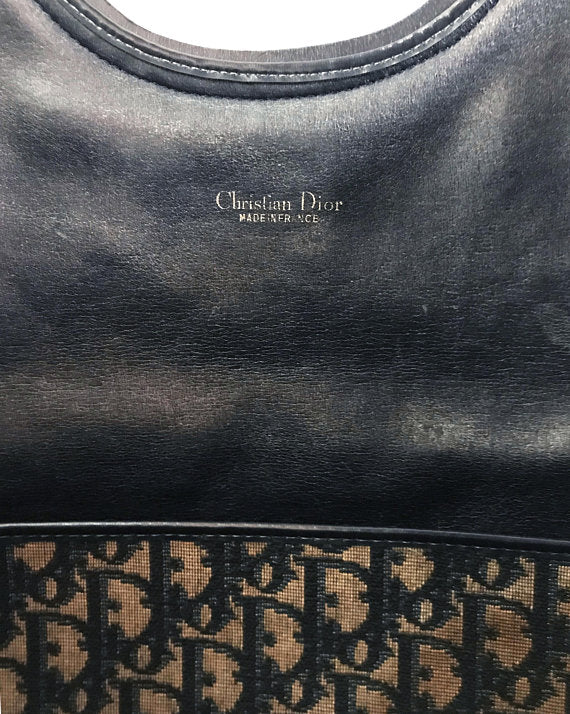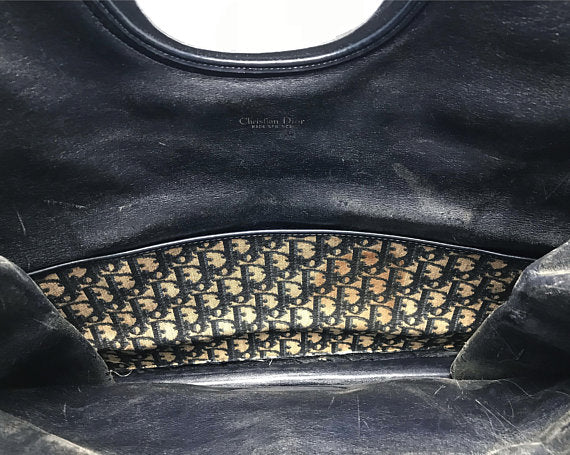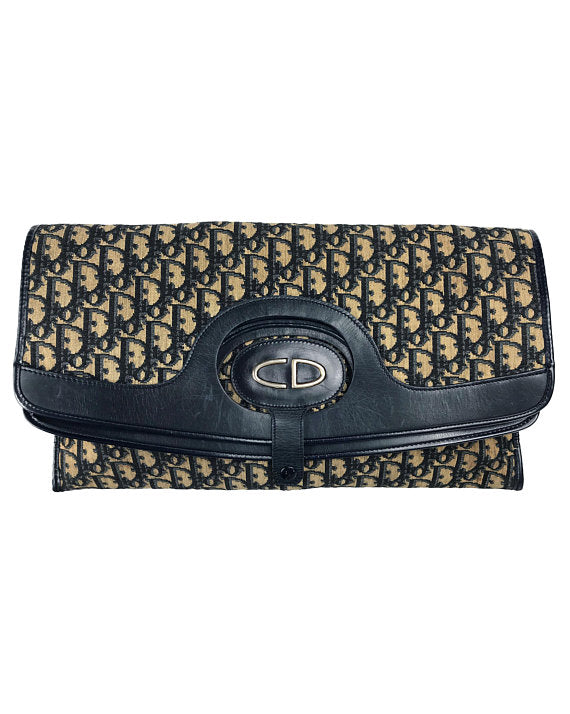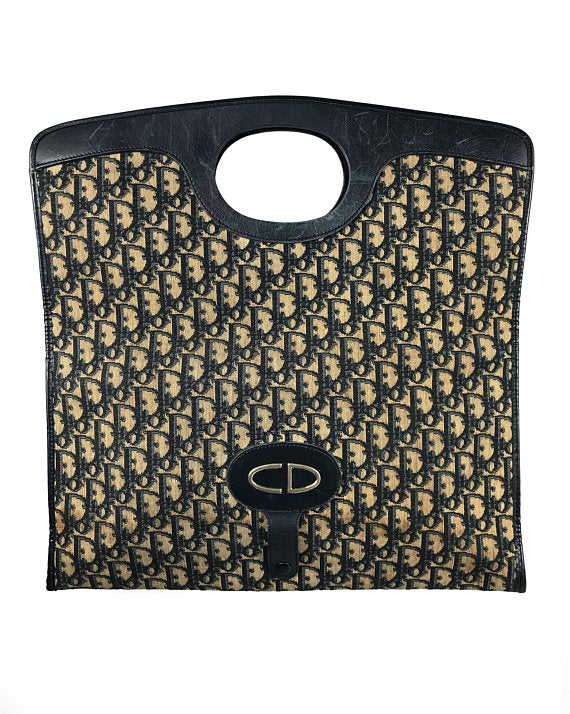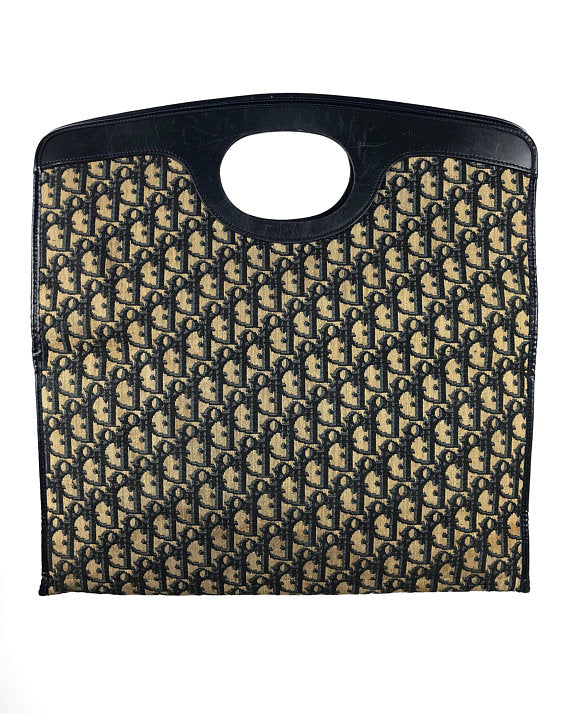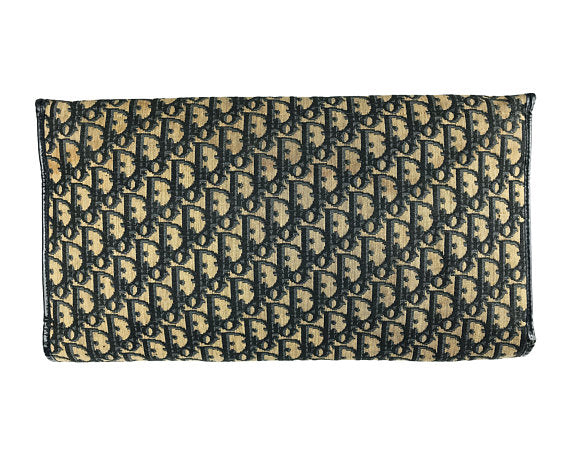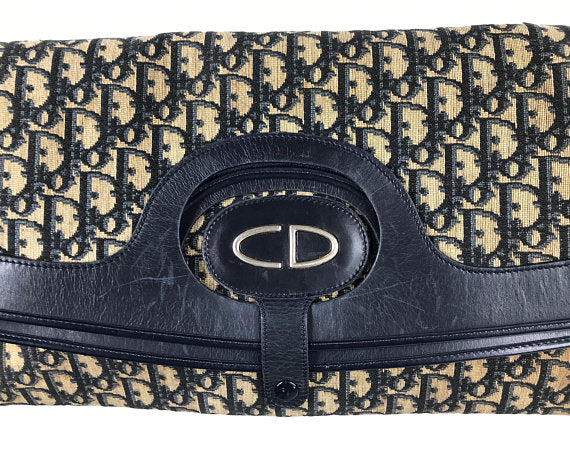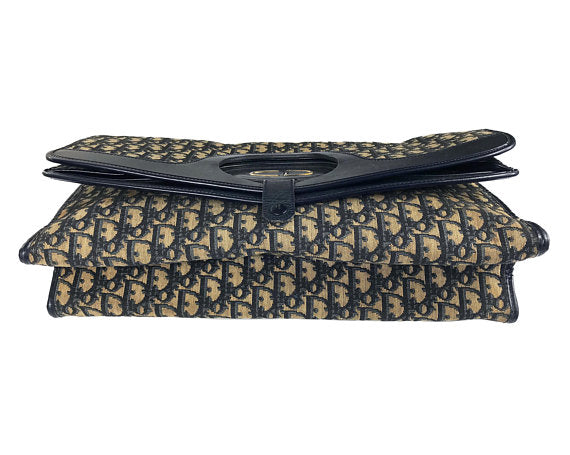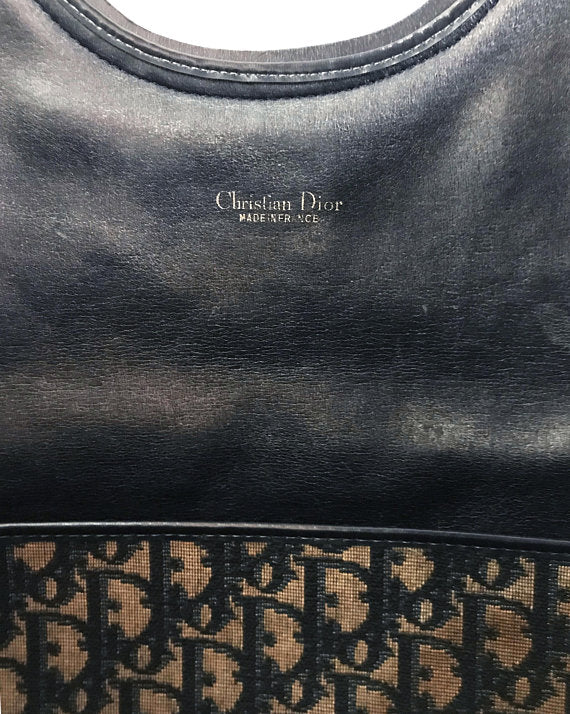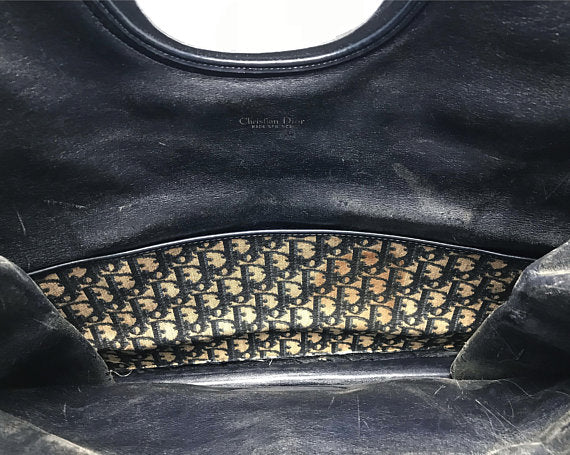 On Sale
Christian Dior 1970s Convertible Foldover Clutch/Tote
A truely rare and special piece, this 1970s Christian Dior convertible clutch/tote bag is as iconic as it is collectible!
Christian Dior 1970s logo at front with snap closure for when it is folded to become a clutch. When used as a tote it is surprisingly large and can fit a significant amount inside. Absolutely perfect when styled with jeans and heels for evening.
Features internal pouch pocket in matching monogram canvas.
Measurements: 
Width: 15.5"/39.5cm
Height (tote open): 15.5"/39.5cm
Height folded closed: 8"/20.5cm
Depth: 4.5"11.5cm (expandable)
Material: Canvas outer / Leather trim / Leather lining
Condition: Very Good/Good. Very Good Structural and overall condition - excellent for it's age. Canvas outer has signs of wear and discolouration. Some areas of the canvas has darker/brown patina discolouration front and rear. Superficial scratches to the navy leather trim (particularly at the handle point) and wear to side trim. This bag is almost 40 years old, it has wear but overall it is consider wonderful for it's age, fully wearable, and has a lot of life to give!
For more information please contact us directly via Email